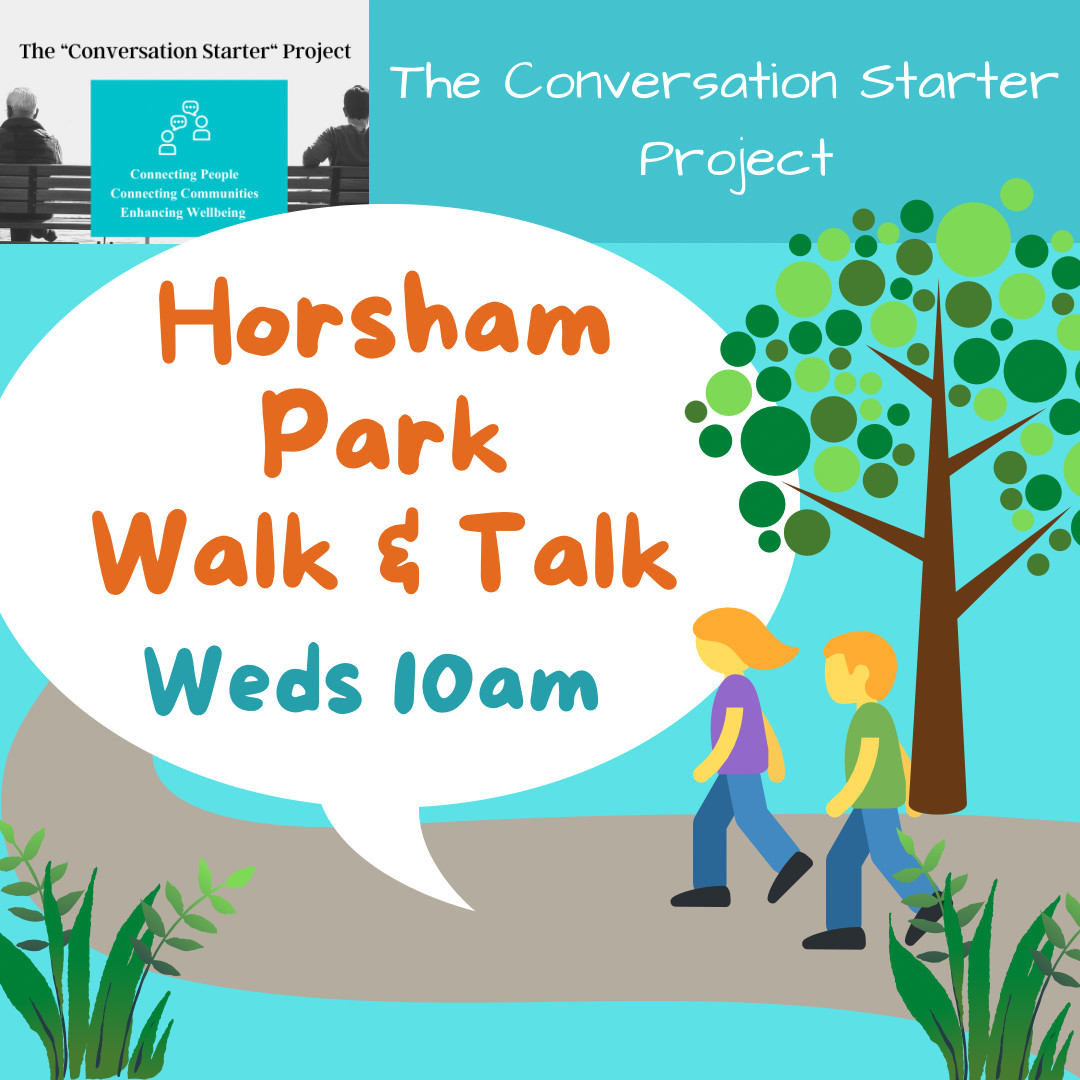 We are the UK's first Psychology led free community wellbeing project. We operate a robust structured framework including safeguarding and risk assessment. We focus on mental and physical health by incorporating outside gentle exercise with connection. We aim to combat loneliness and emotional health post pandemic and help to empower people over their own health and wellbeing through evidenced based methods led by an experienced clinician.
For details of events relating to this project please see our Facebook page link below:
https://www.facebook.com/The-Conversation-Starter-Project-101485682194256/
Instagram: @theconversationstarterproject
The project outcome so far
Mixed gender and ages attending.
Diverse backgrounds attending.
Self reported reduced rates of anxiety and depression including SAD in the winter months.
Self reported reduced levels of social anxiety
Self reported reduced levels of loneliness
Increased confidence and self esteem
Increased ability to connect with others again
Increased community engagement (inside and outside of the group)
History
Social isolation and loneliness and the impacted upon many people's mental health throughout the coronavirus pandemic. Restrictions were placed on how and when we socialise which has exacerbated loneliness and social isolation for many. The elderly are particularly vulnerable and also men, who have been shown to struggle more with reaching out and talking about wellbeing and mental health.
Humans are innately social beings. Connecting and talking have been evidenced to exert a positive impact on mental wellbeing. Many may feel that reaching out to a stranger to talk may be awkward or that they may be judged negatively by society. It is important we address these barriers and support people to feel able to connect in a safe and supported way to enhance their wellbeing.
I started The Conversation Starter project back in November 2020. This time of year can be difficult for many historically. Darker evenings, lowered light levels and the run up to the festive season can be difficult times for many. The pandemic and lockdown restrictions created extra psychological pressure on people and their wellbeing at this time. However due to the restrictions on meeting in public places, the project was not able to gather the pace it needed until now. Community safety was paramount.
As part of my community focus and ongoing Compassionate Horsham Campaign, I wanted to introduce 'talking benches" and "walk and talk" locations locally to help mange loneliness and connect people in the hope of supporting mental health in our community as we continued to navigate the pandemic. I wanted the overall project to be called The Conversation Starter Project: Connecting People, Connecting Communities and Enhancing Wellbeing". A recognisable project supported by those in our community including focal points, café's, shops, community centres and local organisations to get involved in supporting either talking benches (when allowed with covid restrictions) or walk and talk points where people can meet and talk while walking together.
The 'talking benches concept' was started by Alison Owen-Jones in 2019. She introduced the concept of the "Happy to chat" bench which was then expanded around the world. Chat benches have appeared in Australia, Canada and the Ukraine.
In November 2020, Sir Tom Moore's daughter Hannah made a video encouraging people to walk and talk during lockdown. We can never underestimate the positive impact of connecting with others on our emotional wellbeing.