Dr Tara Quinn-Cirillo is the owner of a private Psychology service in Sussex, UK. She offers a number of assessment and treatment approaches to adults with psychological difficulties and mental health conditions and also adults with learning disabilities and adults with Autistic Spectrum Disorders.
She is an experienced Senior Psychologist. Prior to starting up her own private practice in 2015, she worked in the NHS for many years. These NHS roles included a Senior Psychologist in a Community Team for adults with Mental Health Problems and Teams for Adults with Learning Disabilities.
Dr Quinn-Cirillo's private work has also included roles as a Clinical Reviewer for NHS England and a Specialist Advisor for the Care Quality Commission (CQC). She has been involved for 7 years in conducting the Care and Treatment Reviews (CTR's) for individuals with a Learning Disability living in hospital settings. This is an ongoing project by NHS England and forms part of the national response to Winterbourne View.
As a Chartered Counselling Psychologist, she has completed core training in CBT (cognitive behavioural therapy), systemic and psychodynamic models of therapy, in line with the requirements of the British Psychological Society. She is also trained and experienced in many types of Cognitive and Neurological Assessment, Risk Assessment and Behavioural and Assessment Methods.
Dr Quinn-Cirillo is competent in many other models of therapeutic treatment including Acceptance and Commitment Therapy and Dialectical Behaviour Therapy (DBT). Dr Quinn-Cirillo has an interest in the late diagnosis of autism in adults and specifically how this may present in adult females. Her specific interests within mental health are relapse prevention, mindful based interventions, compassion and self compassion, managing systems in respect to mental health issues, including family and wider support networks. She has a keen interest in human behaviour and the role of interpersonal dynamics in everyday functioning including the workplace.
She currently uses predominantly CBT, ACT (Acceptence and Commitment Therapy), Systemic and other mindfulness based approaches for presenting difficulties. This also includes support to understand the importance of relapse prevention and the facilitation of self monitoring and management of symptoms and behaviour. She also has experience of using dialectical behaviour (DBT) for treating self harm in borderline personality disorder in NHS settings and cognitive processing therapy for child sexual abuse (CPT-SA). However; Dr Quinn-Cirillo is not able to offer a DBT service within her current private practice.
Dr Quinn-Cirillo's specific interests within Learning Disability are mental health, emotional instability and supporting the well being and mental health of carers. She has an interest in training and support for carers and staff working with complex cases and personality issues and an additional interest in mindfulness based approaches to managing mental health problems. As an experienced Psychologist within Learning Disability, she is skilled at adapting a range of therapy models for this client group, including the use of extensive visual aids to supplement a clients understanding of their assessment, formulation and treatment of presenting difficulties. She has a particular clinical interest in late diagnosis of autism in adults.
Dr Quinn-Cirillo offers services to adults over the age of 21 experiencing a range of mental health problems or personal difficulties.
She is a compassionate and extremely experienced psychologist and together she will formulate your presenting difficulties and develop a comprehensive treatment plan to help you help you better understand yourself your thoughts, emotions, physical symptoms and how these affect the way that you behave and live your life.
The treatment she offer focuses on helping patients create a 'core shift' in understanding and managing their presenting issues and therefore empowering patients towards long term change occurring rather than sort term 'quick fix' approaches.
Due to her broad clinical background which includes adult mental health conditions and adults with learning disabilities and those on the autistic spectrum. Dr Quinn-Cirillo has a comprehensive understanding of human behaviour and how to assess, formulate and create behavioural change both on an individual an systemic level. In addition she uses her skills in assessing interpersonal dynamics and how these factors may contribute to a presenting difficulty or situation. She has additional skills in risk assessment and management, which have significant clinical utility in helping patients in managing any presenting risk issues.
I use empirically based psychological interventions including Cognitive Behavioural therapy (CBT) and 3rd wave CBT therapy known as Acceptance and Commitment Therapy (ACT).
Some of the conditions and presentations that I may treat include:
Depression/lowered mood
Anxiety issues including generalised anxiety, panic attacks, social anxiety.
Post traumatic stress disorder
Childhood trauma and abuse.
Obsessive compulsive disorder
Mood disorders including bipolar disorder.
Health anxiety
Somatoform disorders including body dysmorphic disorder.
Postnatal depression
Specific phobias.
Agoraphobia
Dissociative disorders.
Understanding substance and alcohol misuse
Psychosis recovery work
Relapse prevention work
Clinical re-formulation of presenting issues.
Understanding neurological conditions including the effects of brain injury, stroke, ADHD, autistic spectrum disorder, memory issues, general cognitive functioning changes e.g. due to long term psychotropic medications, dementia or other conditions causing cognitive decline.
Other presenting life issues causing distress:
Sleep disorders
Anger issues
Loss and transition
Bereavement
Loss through suicide
Self esteem issues
Exploring a negative relationship with food.
Gender and identity issues
Relationship/interpersonal difficulties.
Work related stress and interpersonal issues
Private Psychological Service Specifically for Adults with Autistic Spectrum Conditions and Adults with a Learning Disability
Consultancy service for public and private providers including advice on clinical issues and care standards.
Private psychological assessment, formulation and treatment for individuals with a Learning Disability and/or mental health problems including:

Mental health including depression/ anxiety/OCD/ psychosis
Autism
Trauma and CSA
Relapse prevention
Somatisation disorders
Trichotillomania
Challenging behaviour
Sexuality and relationships
Health related issues including personal health and safety.
Bereavement and managing loss/change
Parenting
Emotional dysregulation
Risk assessment and management including the HCR-20.
Group interventions including mental health conditions such as psychosis, anxiety, women's health.
Reformulation of existing diagnosis and presentation
Relapse prevention

Teaching and training for academic institutions/care providers/support agencies/health professionals.
Teaching, training and psychological support for staff including managing complex cases such as working with personality issues, self-harm and challenging behaviour.
Individual/group psychological support for carers/families of people with learning disabilities, including specific conditions such as depression or anxiety.
Consultations
When you arrive at the clinic you will be welcomed in to a calm, safe and containing space in which to reflect upon your current difficulties.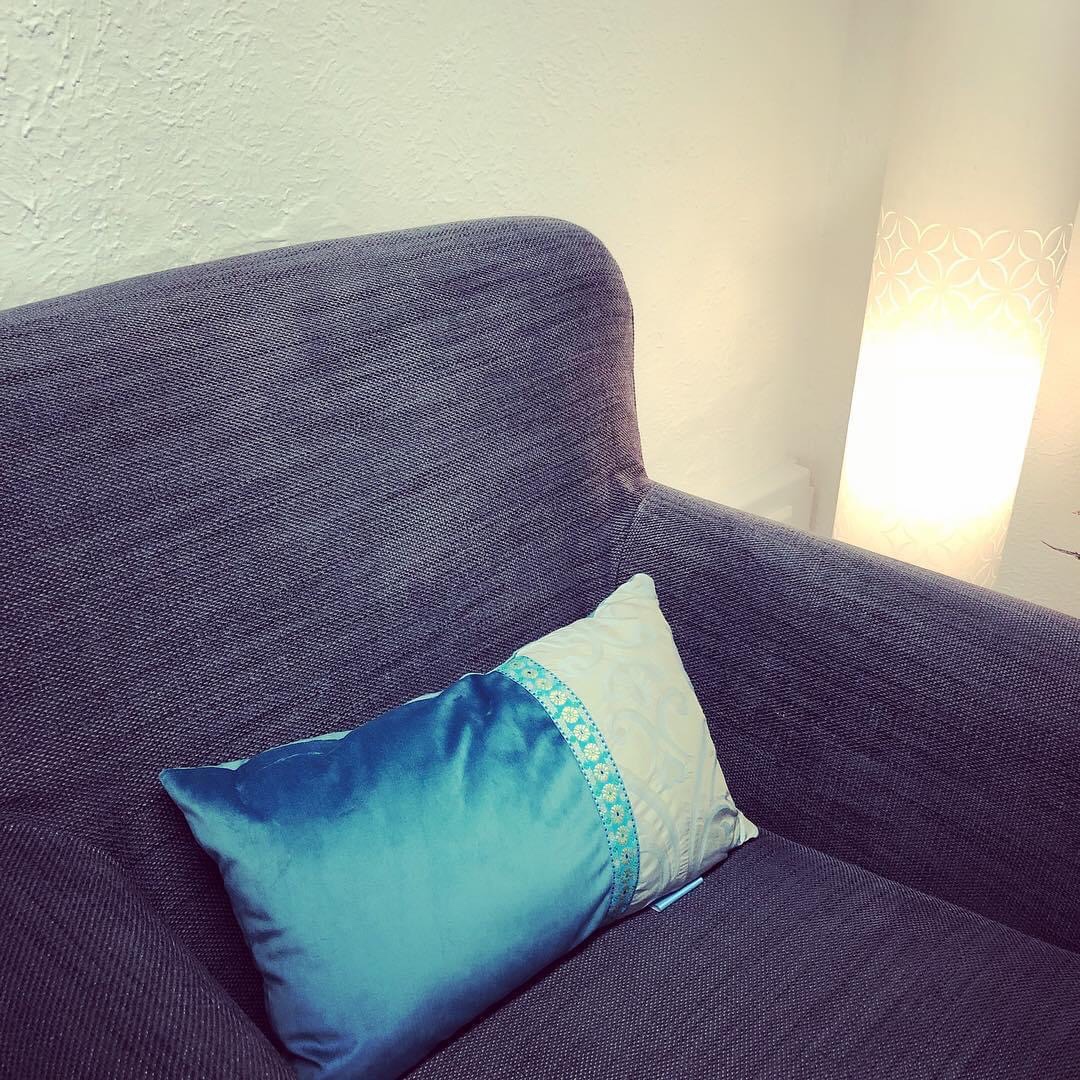 Dr Quinn-Cirillo provides boundaries in her clinical practice in order to support your experience. These include boundaries around attendance, timekeeping, and payment. If these issues are clear and addressed at the beginning of treatment, then it leaves you free to focus solely on the therapeutic process and is less likely to lead to fractures in the therapeutic relationship. The therapeutic experience must be collaborative to ensure the right kind of progress is achieved.
Assessment may take a few sessions to complete depending on the nature of the referral. This will be discussed with you at the time of referral. Treatment length will also vary depending on your individual needs and formulation. Training and consultancy will vary in frequency and duration depending on requirements.
Referrals
Please note that I do not operate a waiting list option for referrals. If I am full to capacity in my clinic you will be kindly asked to contact me again when I anticipate having space.
Third party referrers must check whether I have capacity for new referrals before asking patients to send confidential information to Dr Quinn-Cirillo.
Where possible, referrals must be made directly to Dr Quinn-Cirillo and not via third parties such as GP's or Psychiatrists. This is to ensure patient data protection and risk management is upheld.
Fees
Assessment Session for psychological therapy £150
Individual Psychology Sessions range from £120-150 depending on requirements.
Specific Assessment for specified conditions including Autistic Spectrum Disorder- please contact me to discuss fees.
Psychological Reports, Clinical Letters and other treatment related admin are charged at the same hourly rate as an individual Psychology Session.
Training and Consultancy for businesses range from £150-£200 per hour- Please contact me to discuss fees for packages and to discuss your requirements.
Media & Consultancy – Please contact me to discuss fees and payment.
Private Healthcare Cover
Dr Quinn-Cirillo is also an AXA PPP Healthcare, Aviva, Vitality Health, Cigna and Bupa approved Psychologist. Please contact me for details on how to use your health insurance cover.
https://finder.bupa.co.uk/Consultant/view/222043/dr_tara_quinn_cirillo